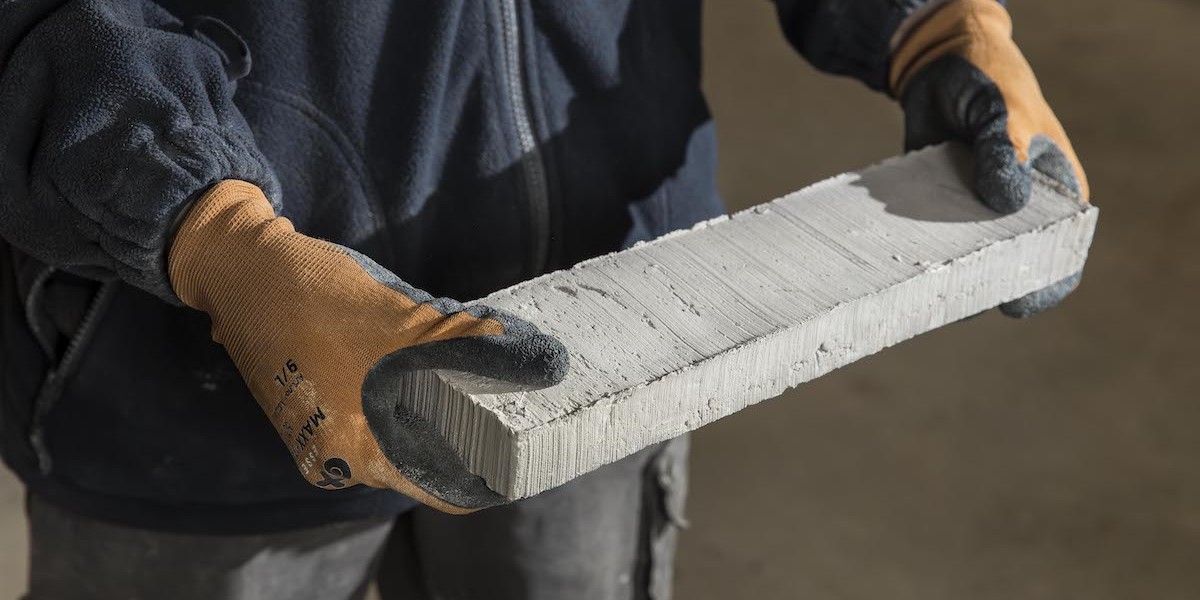 08 May 2022
Everything you want to know about linear facing bricks
A linear facing brick is both long and narrow. It is a very distinctive brick, both in terms of shape and appearance. The thin atypical shape of the brick makes it possible to create an unforgettable stylised linear pattern. The creation of long lines fits beautifully with contemporary architecture.
What kinds of designs suit linear facing bricks?
Thin facing bricks are often used in 'cube' homes and villas. The bricks stand out well in low wide buildings, but also suit traditional homes. We are seeing the brick emerge in all kinds of designs. Entire façades are being covered with long facing bricks, but we are also witnessing the appearance of façades that play with fun contrasts. For example, combined with plasterwork or other simple elements.
How many linear bricks are needed per m2?
The number of linear facing bricks required per m2 depends on the length of the brick and the thickness of the join. The thicker the join, the fewer bricks you require. An average of between 62 and 65 long facing bricks are required per square metre.
Linear facing bricks are available in different formats. The formats in our range start at 330-335 mm and go up to 500 mm.
Which mortar suits a linear facing brick?
Receding joins look nice with this particular kind of brick. That means that the mortar lies a little deeper between the bricks. This creates a light shadow effect in the wall, adding a lively sensation. This gives the façade a robust appearance, which emphasizes the craftsmanship and atypical format. Contemporary homes are generally built with receding joins.
Of course, traditional joins are also an option. This depends entirely on the style and wishes of the architect or client. The ideal thickness of the join is between 0.7 cm and 1.5 cm. It is also possible to play with the vertical join between the bricks, known as butt joints. One option is to leave out the butt joint entirely. This means that the horizonal lines are emphasized even more with an elegant serrated line.
Linear facing bricks are installed according to traditional masonry standards. No other methods are required.
Eco-smoked waterstruck in a long format
At Joseph Bricks we produce eco-smoked waterstruck bricks. A waterstruck brick has a beautiful structure, deep colour, typical edges and is unsanded. Thanks to the premium clay, this brick has a greater pressure resistance and lower water absorption, which means the brick stands the test of time with flying colours. Our linear facing bricks can be supplied within 6 to 12 weeks.
Eco-smoking: unique method of brick firing
Bricks are normally fired at a temperature of 1100 degrees. The brick gradually cools off. Then, in a second cycle, the brick is reheated to 800 degrees and smoked. The firing and smoking procedures are often done in two different locations.
At Joseph Bricks the firing and smoking are combined in a single production cycle. We cool the brick to 800 degrees. Then we immediately continue with smoking. It is therefore unnecessary to heat the brick back up to 800 degrees. This means we use consume gas and produce less CO2 emissions. Also, the fact there is no need to transport the bricks means less packaging is necessary.


Return to the overview