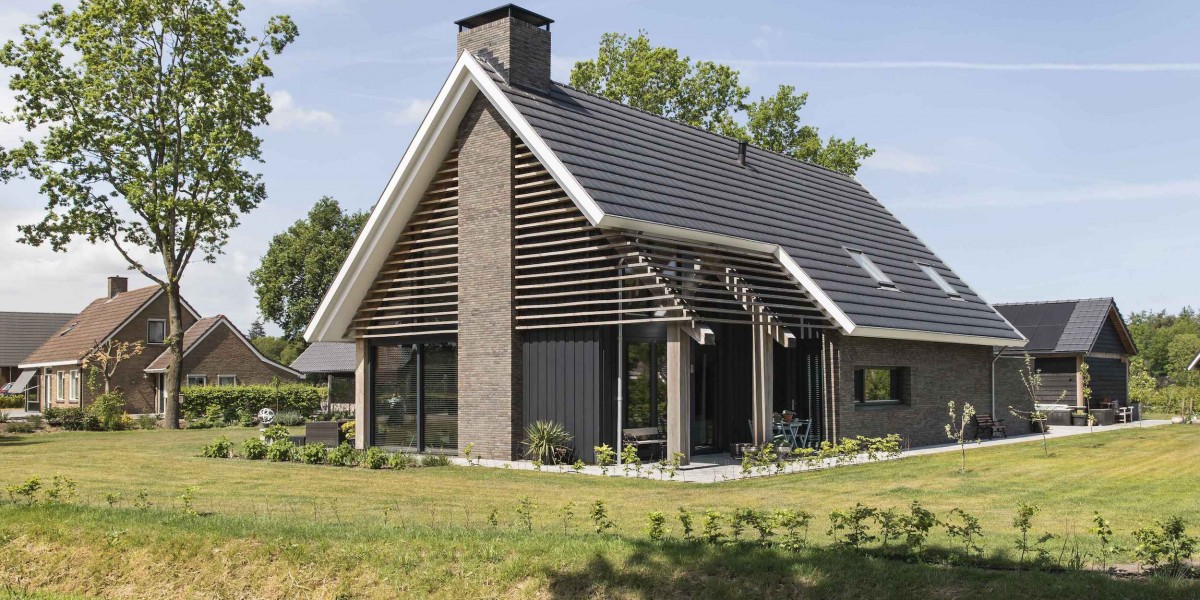 27 February 2023
In harmony with the environment
Beautiful Doldersum sits on the border between the Dutch provinces of Drenthe and Friesland. The heart of this rural village has just 22 houses and a few recreational homes. Beautiful forests and heathland surround the houses. Anyone venturing into this area will feel like they stepped back in time.
Max Staal was lucky enough to build here. This plot was originally part of a parcel of land that housed chicken sheds. The chicken farmer cleaned up the farm 12 years ago. The parcel received a zoning plan with enough room for four houses.
Max initially wanted to buy an existing house in the village centre for his wife and himself to enjoy their retirement together. But they did not hesitate for a second when given the chance to build their dream home on a 2,000 m2 plot.
Remon Veldhuizen of VendeV Bouwkunde in Heerenveen designed the house and Kuiper and Vos in Vledder built it. A barn house was the basis for the design, but with sleek and modern elements. The old oak trusses with authentic timber joints used to be visible on the inside of the barn house. The shell is a unique feature of this tectonic design, which you can actually see on the exterior.
All components have been chosen with care. The emphasis was on the appearance so that the house remains in subtle harmony with its rural surroundings.
'We agreed on the design at once. Remon had already picked out several components for us. For instance, he had in mind three types of facing bricks made by Joseph Bricks. He showed us samples. These included the brick we decided on. We chose this brick for its beautiful mottled colours.
Still, it's a bit exciting when you picked a particular brick nine months back and don't know what it'll look like in large surfaces. But we're very happy with the brick look in the design. How the brick looks changes depending on the light. In the dark, the brick looks uniform, but in the light, you'll see more variation in colours. The bricks are jointed horizontally only with no butt joint. This reinforces the effect of the length of the brick.
We've received lots of compliments from many of our neighbours. The brick turned out to be quite popular because another house is now being built with it.'
The choice was the Phoenix grade. This is a Wasserstrich facing brick with a beautiful texture, deep colour and characteristic edges. Each brick is unique with a warm colour mix of shades of grey, brown and anthracite. The brick is quite smooth and well-matched for a wide variety of designs.
Return to the overview