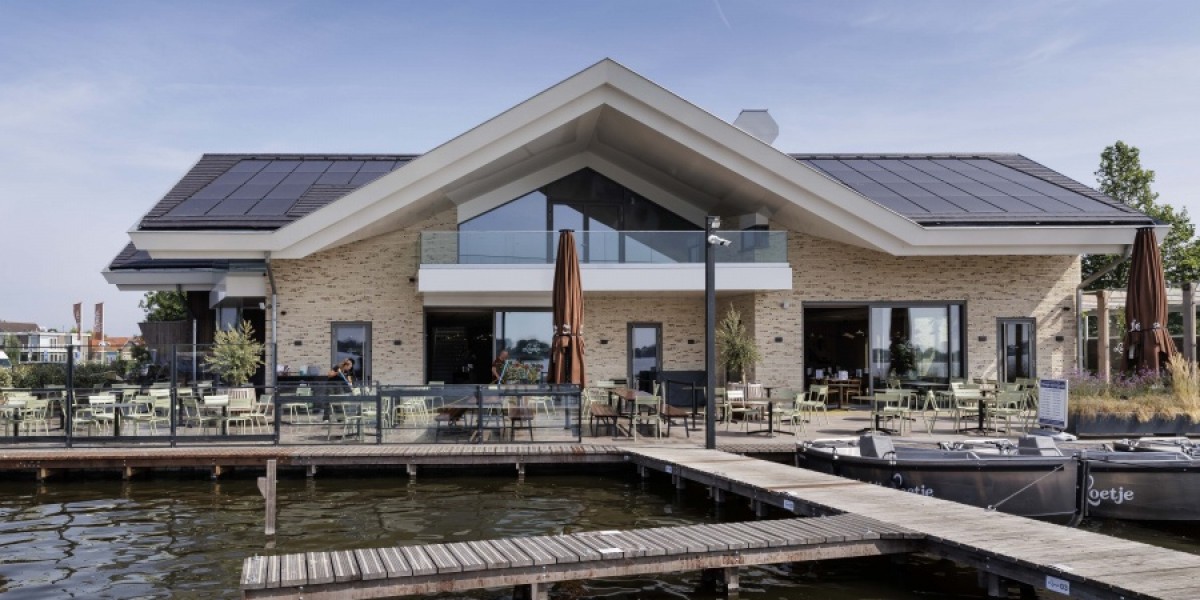 17 November 2023
A Modern Oasis by the Water
Located in Elfhoeven, a gem within the Reeuwijkse Plassen, Loetje Reeuwijk presents itself as an innovative culinary pavilion where elements merge to create the ultimate dining experience. Here, the gentle whisper of the water sets the stage for an unforgettable lunch, a relaxed drink, or a meticulously planned dinner.
Real estate developer Bert Bras is the driving force behind this modern structure, designed with an eye for detail by architect Kees Paul Drost.
Rounded Perfection
Every material has been thoughtfully chosen to ensure a harmonious connection between the structure and nature. The end result is a visual delight, where the play of color and texture of the bricks forms a striking contrast with the natural surroundings, resulting in an innovative, modern look.
Bert Bras speaks: "The brick is a mottled gray. It matches beautifully with the green surroundings and the water, yet also has a modern feel. Together with the architect, I selected this brick in the showroom at Van Dijk in Bodegraven. When we saw the Phoenix HF, we knew right away."
Return to the overview