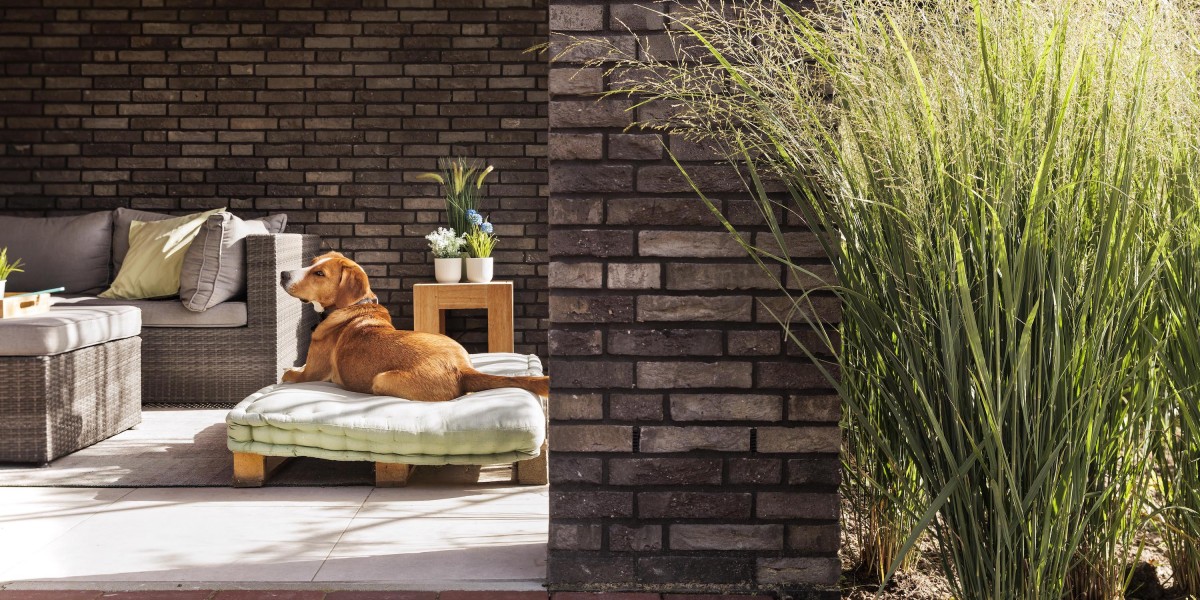 15 October 2023
Role reversal in a fascinating design
In beautiful Bergeijk, ensconced in a spectacular green setting, you will find the home of the Vereijken-Roest family. Roland Vereijken and his wife both work as architects at the Franken Architectuur. In the middle of the 20th century, the Municipality of Bergeijk was a magnet for connoisseurs of innovative living, pioneering design and groundbreaking architecture. On top of that, Bergeijk is known as one of the greenest municipalities in the Netherlands.
The couple jointly designed their new home, into which they put all their passion. Their primary priorities were embedding the house into its natural surroundings and ensuring that it met all their domestic needs. Its unique situation at the edge of the village offers the owners of this house a unique residential experience, with a vast stretch of arable land at the front and several other houses to the back of the property.
Typical Choices
When designing the house, the architects paid careful consideration to its harmonious integration into the surrounding area. The adjacent property, a farmhouse and family residence, and the main house make up an attractive urban ensemble. The house has a marvellous, distinctive design, featuring wooden façade cladding into which narrow, black planks have been integrated for a warm and natural look. Moreover, its gently sloping roof gives it the appearance of a shed that is situated a bit lower than the other buildings and blends perfectly with the landscape.
Deliberately reversed
The outbuilding is a later addition, and serves as a storage room, stable and lounge area. Normally speaking, a main building like this would be made of stone and an outbuilding of wood, but in this case, Roland deliberately opted for a reversal of roles. Because he still wanted the outbuilding to remain subordinate to the main house, it had to seem smaller and have a robust look about it. Roland opted for Joseph Bricks' Eden WF (Walloon format) facing bricks, which are optimally shown off in this stunning setting.
In the architect's own words
"Some bricks have an interesting pattern caused by spots and stains, but we were looking specifically for a brick with softer transitions. This hand-formed facing brick has a soft, blended look. Braising tends to give a brick some interesting nuances, but without making it look too wild. The various shades of brown and grey create a lively façade that blends in beautifully with the dark window frames and eaves. We opted for a modern bricklaying technique, in which the bricks are laid in a wild bond pattern, with a narrow joint only one centimetre wide. This recessed, dark joint emphasises the typifying feature of the bricks.
Our neighbours also benefit from this choice, as our outbuilding creates a beautiful stone partition between our properties. They also have a fairly large extension built from black facing bricks in a deep, warm hue. The combination of both of our brickwork results in a breathtaking overall picture.
Initially, I had a different facing stone in mind, but it was no longer available. Bouwcentrum van Hoppe then suggested using this facing brick. Looking back, I am incredibly happy with his recommendation. I may know a lot about facing bricks, but this particular type had
completely eluded me. This is because it is a smoked facing brick. Only when the brick has been laid can you see how beautiful it really is. A photograph of a panel or a few individual facing bricks is simply not enough to show you what they will look like in real life.
I personally sorted all the facing bricks and put them in the right order before giving them to the bricklayer. It is truly extraordinary to see the result when all the colours come together. The bricklayer has achieved a brilliant result with our choice of bricks."
Return to the overview