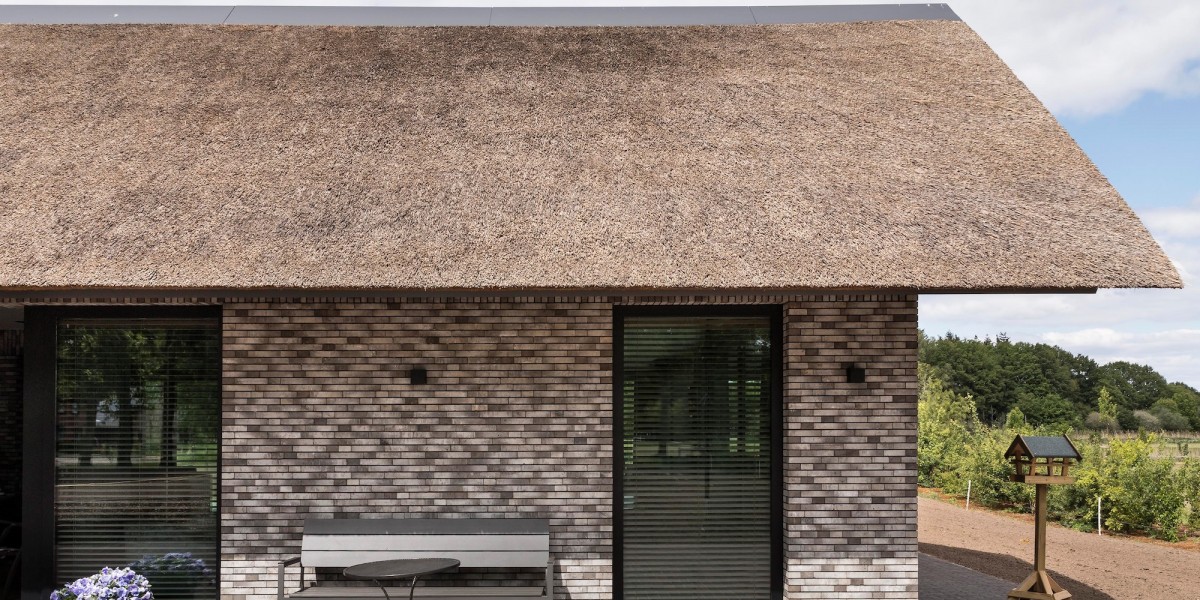 15 June 2023
Which facing brick is best for a house in the country?
Are you looking for the perfect facing bricks for your rural home, but not sure where to start? Not surprising, considering there are so many options available, each with their own colour, texture and size. Choosing the right facing brick is therefore quite a task, but it's vital to get it right as it helps determine the appearance of your home.
Facing bricks are available in different colours and sizes; from cool grey to warm red, and from standard to extra large sizes. It's important that the colour, texture and size of the facing bricks matches the architecture and surroundings of your home.
Textures
Facing bricks with a weathered appearance look good in a traditional rural home setting, while sleeker facing bricks are a better match for a more modern rural home. The texture of the facing brick plays a decisive role here.
A hand-formed facing brick has a traditional, rustic appearance. The irregular shapes and structures of hand-moulded facing bricks give a wall an authentic and characteristic appearance that blends well with the rural character.
Machine-pressed facing bricks are very suitable for rural homes, because of their traditional, rustic appearance. The sleek straight lines of machine-pressed facing bricks gives a wall a classic, timeless look that fits well with the rural character.
Extruded facing bricks are sleek and modern in appearance These facing bricks are rectangular and smooth, which gives a wall a contemporary, geometric look.
The uniform smooth texture of a Wasserstrich brick makes it suitable for a more modern interpretation of a rural home.
Surroundings
It's essential to study the surroundings to choose the right facing brick. Natural elements in the surroundings, such as trees, water, mountains and rocks, all have their own colours and textures that influence the choice of facing brick.
Neighbouring buildings are also important when deciding what kind of facing brick to use. For example, if lots of neighbouring homes have sleek walls, it may be more appropriate to also opt for a sleek facade to fit in well with the rest of the neighbourhood. This results in a uniform, cohesive appearance.
On the other hand, choosing facing bricks with a different colour or texture that makes your home stand out from the surrounding buildings can also be an interesting choice, and highlight the individuality of your house.
Unusual sizes
If you're looking for truly distinctive walls, long facing bricks are a popular option. These facing brick are longer than standard bricks, and the longer length appears to stretch a wall, especially if's built without butt joints. This size is ideal for a traditional country house, since these longer bricks were frequently used in the past. Long facing bricks also look great in sleek, modern walls.
Combining colours and materials
If you want to combine different materials, it's important to take into account the colours and textures used. For example, a combination of facing brick and wood can be very attractive, but it's essential that the colours match well.
Your architect or project manager generally give you guidance in such decisions. We'd like to take this opportunity to invite you to visit our showroom, where you can view our products at the same time, and find inspiration for your rural home. In addition to our unique ranges of bricks, custom-made bricks can also be arranged.
Personal and outstanding service is a priority at Joseph Bricks. To give you a better idea of the intended pointing and pointing colour before purchase, we can make an example panel. Then you can be sure of an impeccable end result.
Want advice or to visit our showroom? Please feel free to contact us, and we'll be happy to help.
Return to the overview