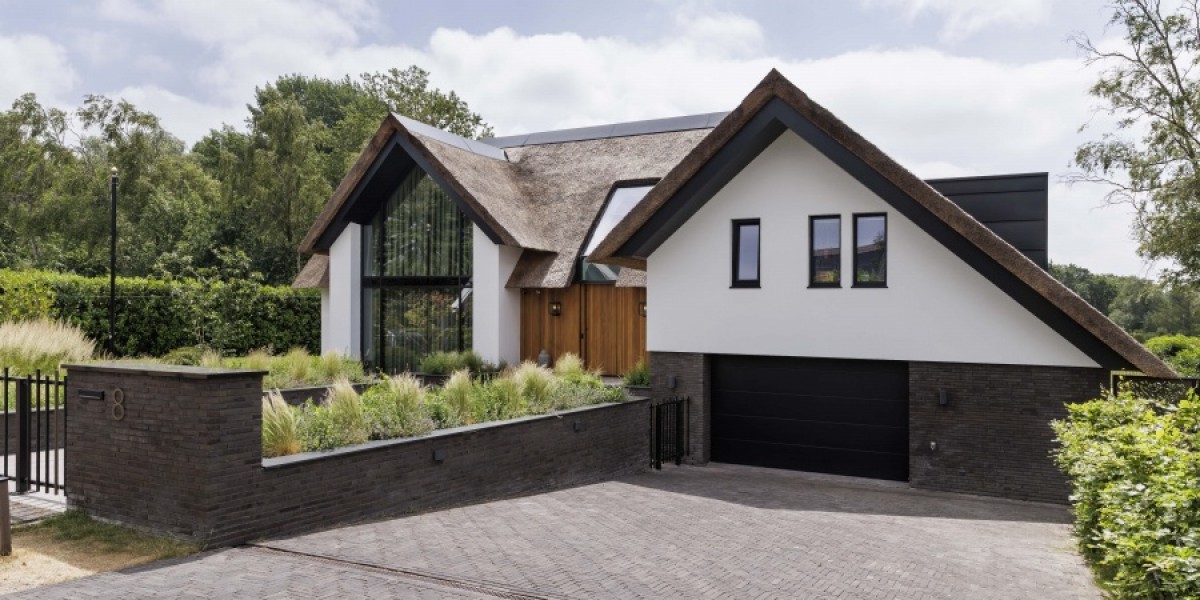 26 September 2023
A stunning transformation
In Alkmaar, a city in the province of North Holland, you will find a beautiful country home. This is the proud property of the Poland family. Nico is the owner of a construction company called Poland Construction, where he works together with his wife and co-owner. They have three children. Two years ago, they bought this plot in a very special location.
The property is located in a child-friendly neighbourhood, just five minutes from the city centre. At the rear, the property offers serene views over a wooded area. The garden also features a private pool, from which the family can spot sheep, horses and even deer - a unique backdrop indeed!
City converges with nature
The spacious plot, with generous dimensions of 60 by 40 metres, offered the family plenty of freedom to design a wide and deep house. They had a clear goal in mind: to create a warm and welcoming family home that blends in harmoniously with the surrounding wooded environment. Nico played a crucial role in the conceptualisation phase, while an expert architect worked out the design down to the smallest details. The ultimate result is nothing short of impressive.
From spacious plot to dream house
As for the new design, a stunning transformation has taken place when you compare it to the original house. The conventional roof tiles were replaced with a thatched roof, and a plethora of new windows, fitted with durable and maintenance-free aluminium frames, now ensure a light and airy living environment. The façade also underwent an aesthetic revolution thanks to the choice of a new facing brick: Joseph Bricks' 'Lewis'. This anthracite-brown brick with a blended effect creates an elegant and inviting contrast with the white stucco.
In the owner's own words
Nico: "Choosing the right facing brick was not difficult. During a visit to 'Baksteen Holland', a specialist supplier, we knew straight away that this was the facing brick we wanted. Our choice may have been based on aesthetics, but durability and low maintenance were also important factors. We had the bricks sawn into strips and incorporated these into the façade cladding. Moreover, the same bricks are also used elsewhere on the property; in the plinths of the guesthouse, the garden elements and part of the garage. This gives the entire property a uniform look.
The way the bricks were grouted is also quite unique. We opted for a recessed joint in a dark grout that is as narrow as possible. This creates a stunning effect. The dark anthracite of the grout perfectly matches the colour of the brick, creating a dramatic contrast between the facing bricks and the white stucco on the wall."
Return to the overview