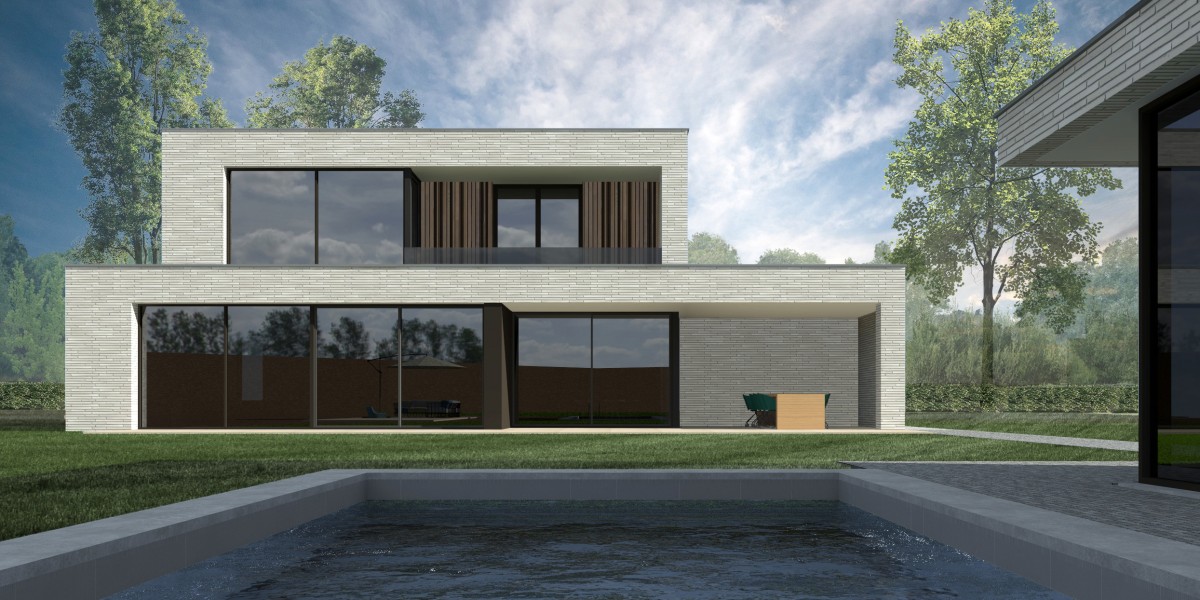 16 May 2022
'A horizontal line pattern really works very well in this nature-rich setting'
In the monumental Annahaeghe in Venray, this beautiful villa arises with Joseph Bricks' long format bricks adding a unique touch to the façade.
The surroundings offer an enormous variety of flora and fauna and remarkable ecological elements with great historical value. In addition to characteristic and monumental greenery, the area is adorned by a large number of stately, distinctive buildings from various periods between the 1930s and the end of the last century.
Over a hundred years later, the park is being renovated with room for several new homes. Our client Ronald Swinkels from Swkls Architects in Eindhoven delivered this impressive project for the new home owner.
Since 2010, Swkls Architects is known for its contemporary architecture with a remarkable design signature characterised by a minimalist architectural design language. This design language is driven by a search for tranquillity and essence without resorting to a clinical visual language.
In this design, it was paramount not to lose sight of the special foundation provided by Annapark. For every new home in Annahaeghe, retention of the unique character of the park is a top priority. The home owner's wish: a modern house for a large family with a full-sized basement and two layers on top with a flat roof.In short: a quest between contrasts of contemporary architecture and the unique identity of the park.
SCULPTURAL, YET IN SUBTLE HARMONY WITH THE SURROUNDINGS
In contrast to its surroundings, where the older houses have a façade with curved brickwork, this house is straight and horizontal. The design was given a sculptural character. And yet, a link with the nature-rich surroundings and the unique history was clearly established with the tectonic façade.
"A horizontal line pattern really works very well in this nature-rich setting. The Franklin has a pleasing texture and limited colour nuances. The clay is all but visible. This gives the brick an artisan and earthy character with the façade seamlessly integrated into the landscape. The long format brick and grouting method add remarkable layering to the façade. The horizontal lines are emphasised with recessed grouting. Vertical grouting has been left out. This does require the bricks to be straight enough, which is certainly the case with Joseph Bricks. In addition, a striking contrast exists with the aluminium doors and windows.
The historic homes in the area often have finer bricks with slightly thinner grouting. A solid plastered façade or wire-cut brick, for example, would not match the surroundings. The artisan long format brick is much more in line with the setting, especially combined with the selected grouting method.
I went to the brick merchant together with the principal to pick just the right brick for this design. The choice was quickly made. We were convinced right away; this brick is in a class of its own. We chose the brick based on aesthetic considerations. The fact that it is also sustainably produced is a nice bonus."
Return to the overview