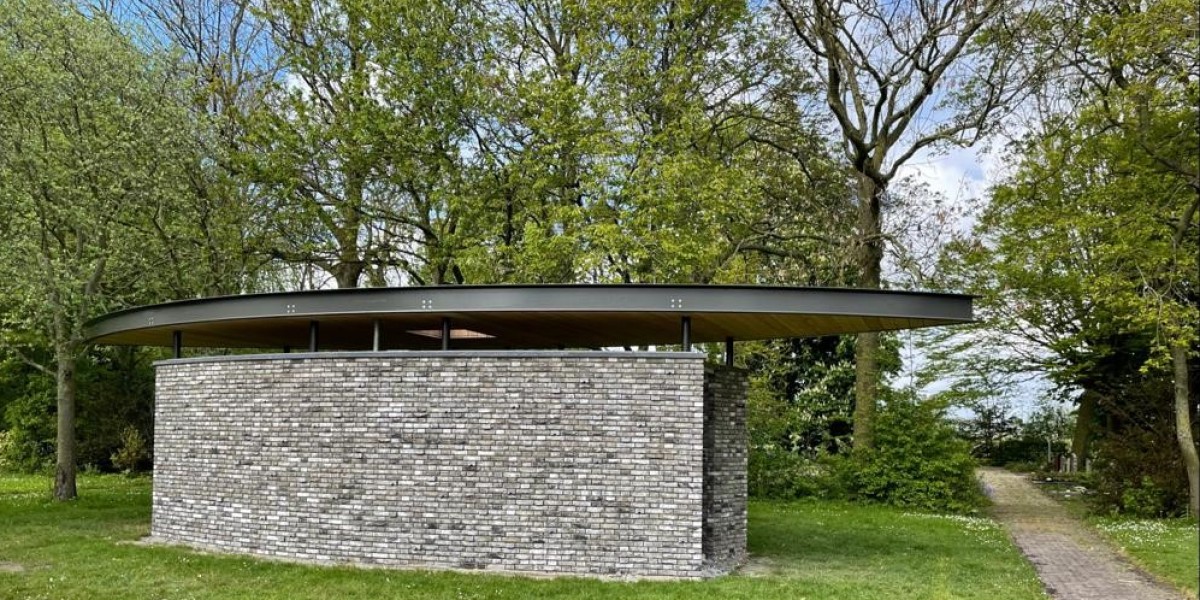 21 December 2022
The perfect atmosphere and tone
This unique idea is from the novel Private Silence by Yvonne de Koning-Wiedijk. A columbarium played a central role in this novel. You cannot find such a columbarium in the Netherlands. This prompted our customer to bring such an extraordinary place to life. A columbarium is a building that serves a very useful purpose. It is a dignified and peaceful place where bereaved families keep the ashes of their deceased loved ones.
The writer's words nicely described the atmosphere and outside features of the building. Translating her words just right became quite a challenge for the customer and architect.
De Nis, one of our selected partners in the Netherlands, is an independent expert in building ceramics, natural stone and metals for architects and property developers. The De Nis materials library facilitates the process where architects and customers work together to translate an ambitious design into a unique, sustainable and distinctive building. During the process, De Nis brings together all of the needed disciplines.
De Nis made it possible to compare thousands of options. The three involved parties had to consider all of the many components of the columbarium. Altogether, they spent a great deal of time in the materials library. The process went very smoothly in several sessions where they gathered together all kinds of samples. All combinations were tested for aesthetics, manufacturability and functionality. The materials also had to truly reflect the landscape. The columbarium has unusual profiles and yet is built in a traditional setting.
The columbarium's unique organic shape is defined by two elliptical discs. The urn wall consists of solid pieces of travertine such that its structure is also the finish. This structure was produced as a kit at a quarry in Macedonia and cemented together at the location. Axelle WF grading from Joseph Bricks was chosen for the outer shell. It is a smoked handmade facing brick.
Denis de Haan: 'This facing brick from Joseph Bricks allowed us to create the perfect atmosphere and tone. The texture and nuance of the brick are perfect. We found exactly the same warm grey tone of the travertine on the inside by cutting through the brick. This combined everything into one. The shell was raised so that the cut side of the facing bricks was visible. This adds extra accentuation to the façade. And the shell then complements the roughly cut travertine on the inside.
We opted for a Walloon format that you lay using a special Flemish brickwork bond. Initially, we wanted to give the striking cut a soft effect by adding a brushed finish. But the bricklayer had nicely scratched out the brickwork. The architect was very happy with that look. So, we decided not to grout the masonry. The mortar was neatly scratched and brushed out.
It was a perfect collaboration with Joseph Bricks. Wim and Bas go out of their way to provide great service to the customer, exactly as they should. They are very ambitious, so they won the architect's trust immediately.'
Return to the overview