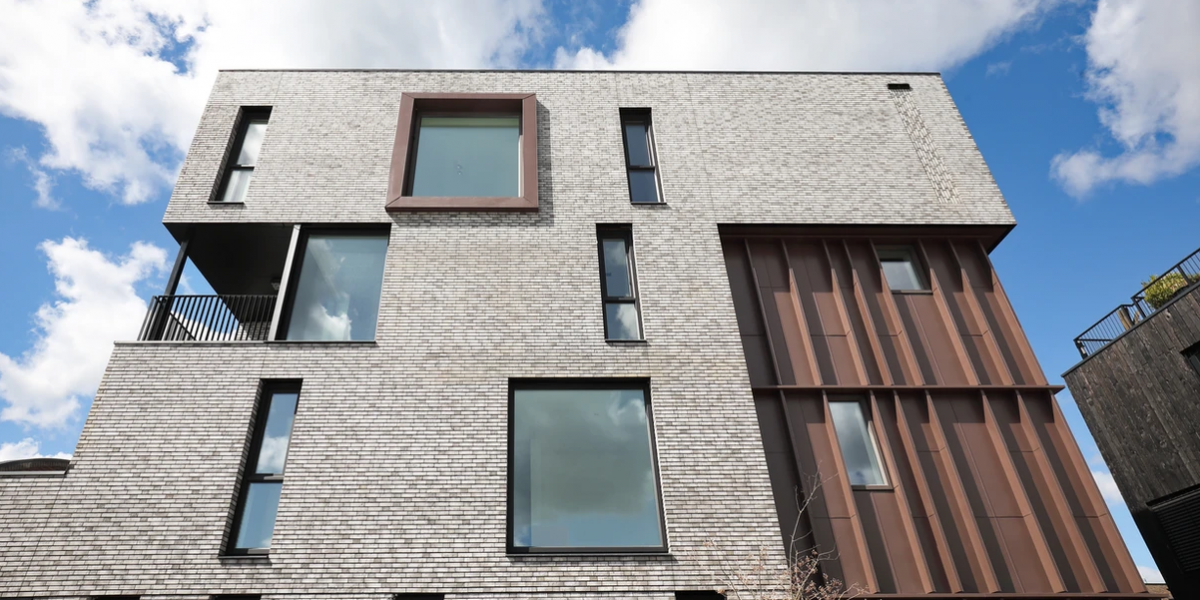 12 May 2023
An imposing residential complex in a bustling area
The Havenkwartier in Deventer is a 100-year-old industrial estate in a grassy area next to the Ijssel, outside the dykes. The former port area has made way for redevelopment in recent years. The vision: a space for entrepreneurs, catering, art and culture, and "cool living"; all while the commercial port remains in operation. It is an extraordinary mix that can't be found anywhere else in the Netherlands. The Havenkwartier has been given a new identity: "Poor but Sexy", just like the motto of hip, but poor Berlin.
Several plots requiring development have been released to companies and individuals. And the client of Daniel Kleine Schaars, one of the architects at I'M Architecten in Deventer, is one of them. This architect office, with 10 architects, has been involved in housing projects, national monuments, municipal projects, new construction projects and apartment complexes for more than 20 years.
'Initially, the client wanted a design for a residential complex. But there were no concrete ideas for the design. That made it a special project. We were given the freedom and space to create something beautiful.
We started off by undertaking numerous studies on the type of housing in the Havenkwartier. The area has a free-spirited character in which imposing warehouses and cranes provide constant reminders of the city's history. Each building looks different yet makes a solidary contribution to preserving the robust atmosphere of the old port. The challenge for us was to connect one of the last plots to the diversity that was already in existence there.
It became a search for materials. A lot of thought went into how to give the building a louder voice. The façade is defined by a sturdy base with robust steelwork that accentuates the entrance. As a result the volume of the solid façade appears slimmer. All the black frames remain in the background except for one, which protrudes and it is the same steelwork as the front façade. At the rear, the terraces are built up gradually for optimal privacy.

The main material is neutral to enhance the accents of the building. This is why we opted for light grey facing bricks from Joseph Bricks. The Ashley is a calm, smooth facing brick with a nuanced relief that complements the whole. The brick provides a nice contrast of openness and closeness thanks to it being used in combination with the black window frames. We chose a dark stone for the top layer. In another corner, the emergency exit is accentuated by vertical masonry.
And a shadow effect on the ground floor is increased by setting the stone back. The masonry was designed without butt joints to reinforce the horizontal lines of the building. We also opted for dark grey grout, which fits the stone perfectly. We really like working with the Ashley brick. It makes façades really special.'
Photos: Harry Noback ©
Return to the overview