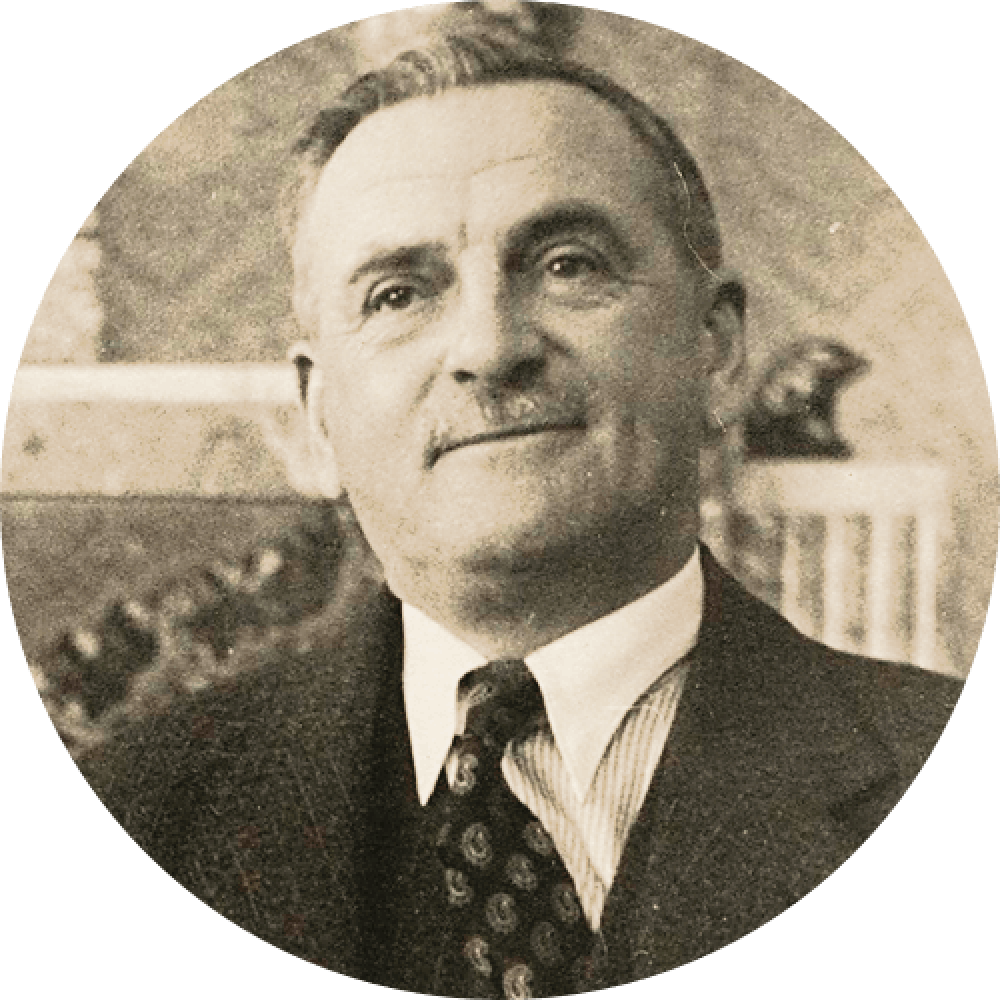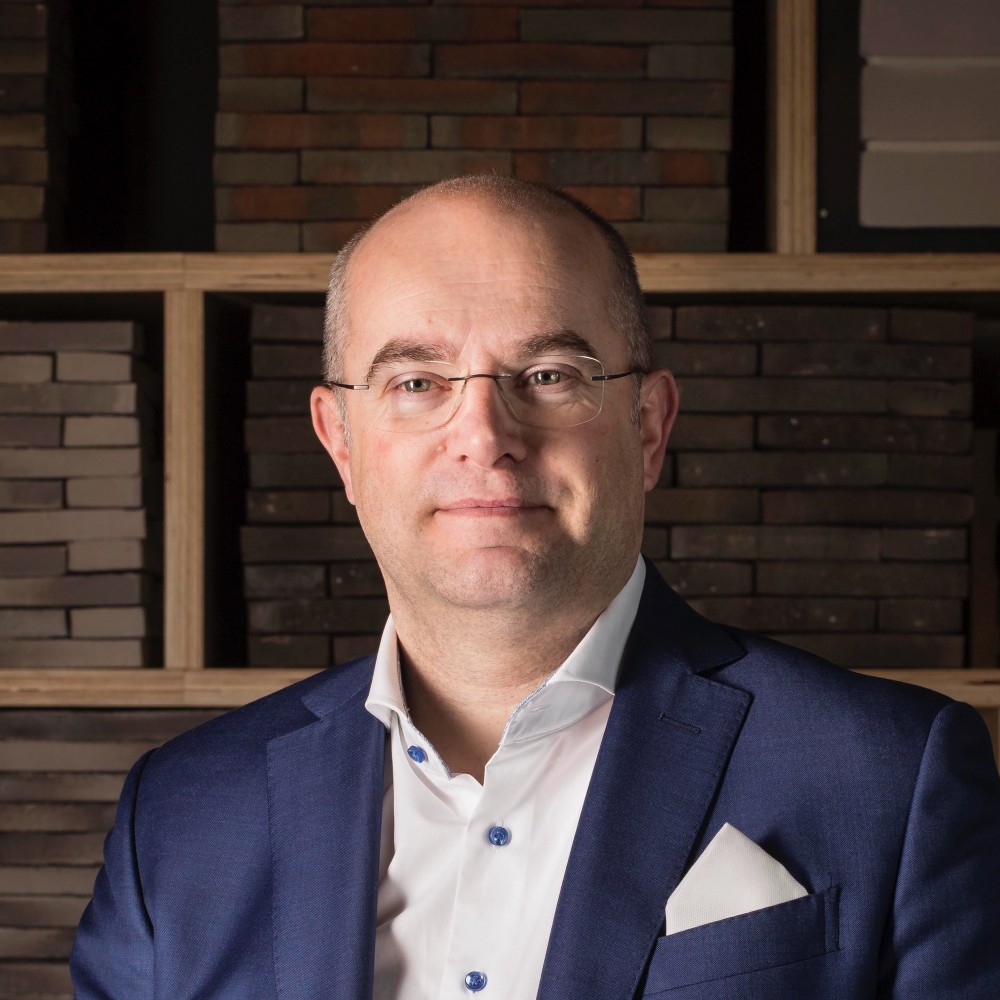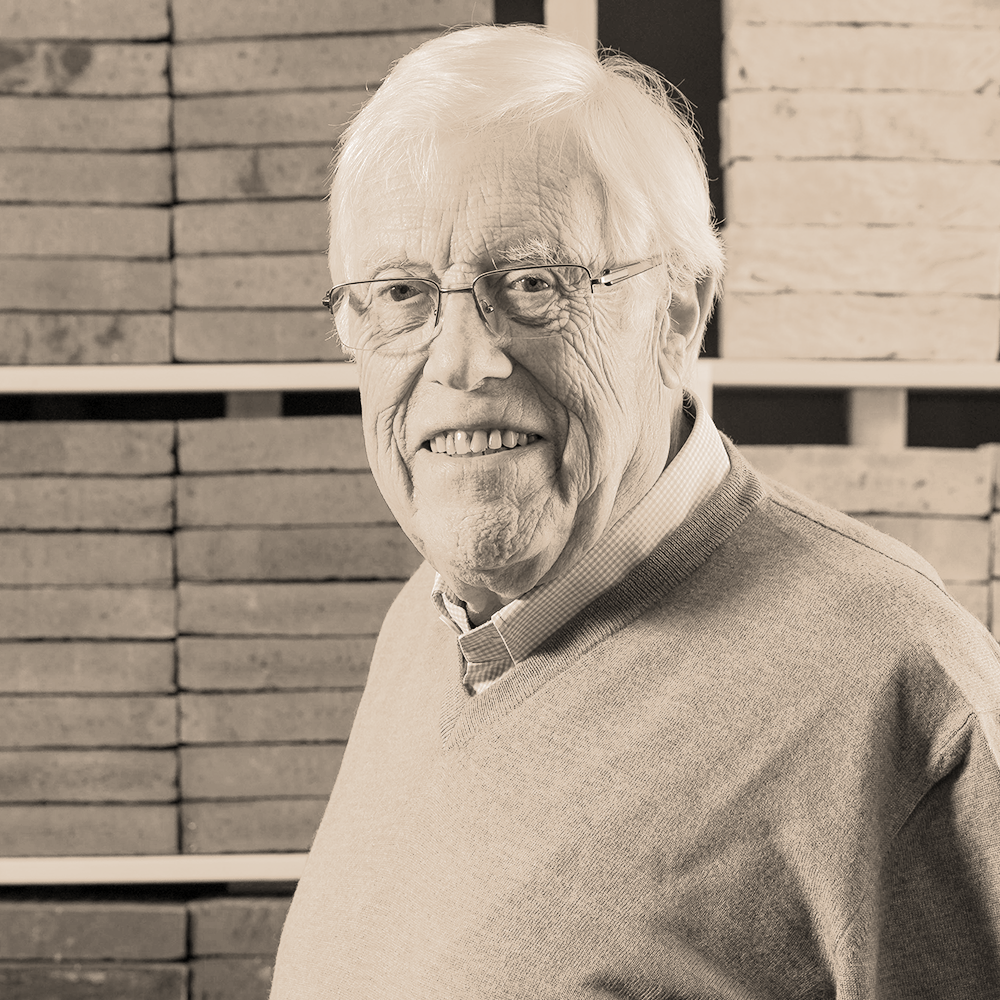 Bernard, Joseph and Wim Heylen
3 generations, 1 passion
Our DNA is firmly rooted in the clay soils of Flanders. It is the story of a 100% family firm, born and bred in the Flemish Rupelstreek. The current business is based on 3 generations of knowledge — to create the building solutions of tomorrow today.
1907
Two miller's sons witnessed the introduction of the steam engine during the Industrial Revolution. In the Flemish Rupelstreek, they started up the first brickworks within the Heylen family. With a small clay pit, but full of ambition.
1914 - 1918
Rails were vital to transport clay and bricks. During the war, however, the Germans seized all the rails. But the brothers were determined: one night Bernard and Modest Heylen stole the rails back and buried them. As a result of this, they were the first to be back up and running after the war. Modest Heylen died shortly after the outbreak of the war.
1940-1945
World War II rages inexorably through our country in a very short space of time. During this period, there is no demand for bricks because there were other priorities. All Heylen factories are therefore inactive for as long as the war continues.
1960
Construction of a huge firing kiln. Production in 3 ring kilns. Loads are now transported using fork-lift trucks.
1966
Automation of the brickworks in Terhagen, this factory has 2 tunnel kilns and automatic drying chambers.
Construction of a facing brick factory in Veldwezelt by Joseph Heylen, Bernard's eldest son.
1995
The 2nd generation splits, the 3 brothers divide up the 3 factories. From this point, Joseph Heylen goes his separate way.
2004
In 2004, son Wim Heylen has the task of keeping the family business on course and giving it direction.
2011
In 2011, the factory in Veldwezelt is expanded to guarantee the continuity of the company.
2016
In 2016, the ECO brick slip is introduced. This completely new brick slip factory developed by Matthieu van de Berg and Wim Heylen merges together with a large group. This merger made it possible to realise innovations even more quickly within the traditional coarse ceramics sector. The brick press, hybrid drying chamber and tunnel kiln with very low gas consumption - all developed inhouse - are excellent examples of innovation within the brick slip factory.
2018
The clay is deeply embedded in our development. In 2018 Wim Heylen set up Smoked Bricks/Joseph Bricks, named after his father Joseph Heylen.